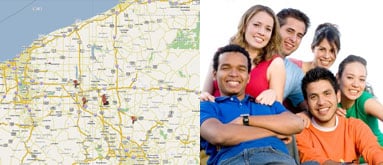 Buy Local, Buy Preston
When you buy from the Preston Auto Group, you are helping and investing in our local community! Never has it ever been so important to invest in our community. It helps to rest assured that when you buy from Prestons, a large portion of the money you spend gets reinvested back into our area through taxes, jobs, and charities. Preston proudly employs over 350 area residents, that's several of your family, friends, and neighbors. Not to mention the fact that we sponsors with some of the area's and nation's most reputable charities such as the Salvation Army, United Way, and Toys for Tots. Check out our full list of charitable partners to the right.
Preston Treasures for Children

Every holiday season Joanne Preston can be seen running around New Castle decorating the Preston Auto dealerships, putting up Christmas lights galore at her house, or heading Preston Auto's efforts in Salvation Army's Treasures for Children campaign. Since 1990, Joanne Preston and the Preston Auto Group have partnered with the Salvation Army in an effort to bring Christmas joy to local area children in need.
This year Preston Auto with the support of other local organizations such as Giant Eagle, First Merit Banks, First National Bank, First Baptist Church, St. Vitus, and Rebecca's Hair Salon were able to provide gifts for over 500 children in the New Castle area! "We are so thankful and blessed to have the support of so many local organizations," says Joanne Preston. She goes on to say "It is wonderful to see our community rally around such a wonderful cause!"
Joanne Preston is the wife of Bob Preston, owner of the Preston Auto Group, and heads Preston's charitable and philanthropic efforts. Joanne also sits on the board of the New Castle YMCA and United Way along with running the Treasures for Children campaign. This year Bob and Joanne personally purchased over 100 gifts for chldren, enough to fill the entire bed of a pickup truck!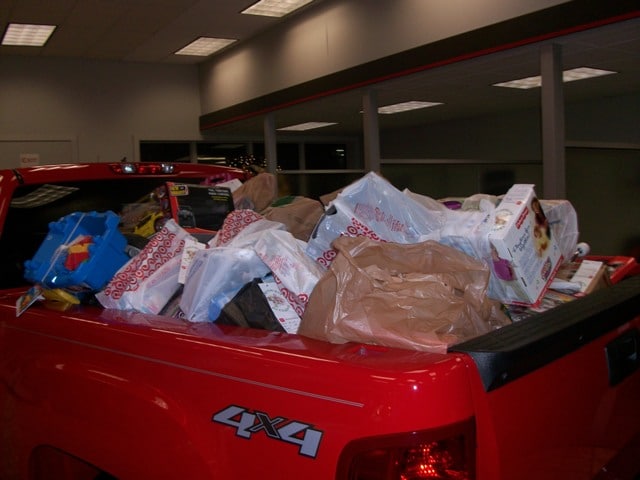 Also, several Preston Motors employees were involved in giving gifts to Salvation Army's Treasure for Children Campaign. For example, internet sales person and local youth minister Mason Angelo purchased a set of mechanical pencils, a calculator, and some toy cars for a young boy. Mason said, "As a local youth minister, it's a blessing and an honor to be employed by a company, such as Preston Auto, that is so focused on giving back to the community. This community has a great need and I'm glad to see local companies stand up and take an action to help meet that need."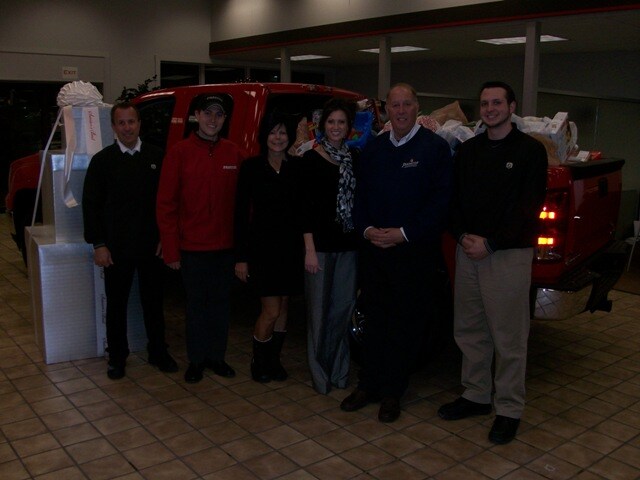 Kevin Preston, son of Bob and Joanne and Sales Manager at Preston Motors says, "My parents pride themselves on our company serving and giving back to our local community. It's such a good and rewarding cause to be able to bring some additional Christmas joy to children in our community."
Preston Toyota Pirates Ticket Giveaway
Preston Toyota has given away 8 pirates tickets in prizes so far!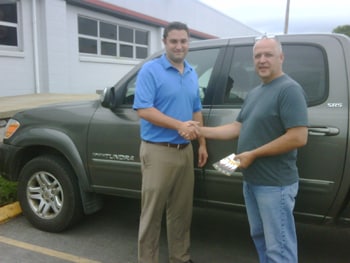 July 2010
Preston Toyota sponsored a Pittsburgh Pirate Ticket Giveaway on their Facebook Page, giving their community the chance to snag Two tickets to see the Buccos by answering a trivia question correctly! Congratulations to the winner!